Our History
Nazareth School is located in the heart of Mission Valley in San Diego adjacent to the Mission Basilica San Diego de Alcalá historical site. Our mission is to educate children in the Nazareth Way. As a community devoted to the health and growth of our children, we practice the core values of respect, hospitality, love, justice, compassion, and patience. The Nazareth Way encapsulates these values and influences how children learn and grow.
Victoire Larmenier was inspired by the spirit of the Gospel and founded the Sisters of Nazareth. We are committed to the mission entrusted to us by the Church. Together with the people of God, we aim to present the love of Christ to all, especially the poor, through the ministry of care and education. We value and respect the dignity of each human based on the words of Christ: "You did it to me" (Matt. 25:40).
Early Beginnings 1924 - The Orphanage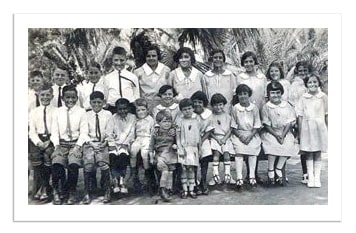 The first seeds of the Nazareth story were planted when sisters arrived in 1924, settling at a house located at 3779 Georgia Street. The house became known as "The Orphanage." Outreach was the primary motivator in the early years as the sisters worked to meet the physical and spiritual needs of local children.
The Children's Home With a Mission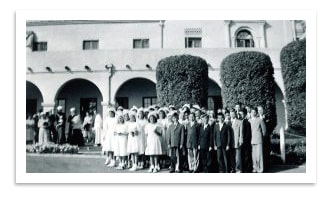 The Mission Basilica San Diego de Alcalá was rebuilt in 1931. Plans were developed for a new children's home on the land adjacent to the existing mission grounds.
From Boarding School to Day School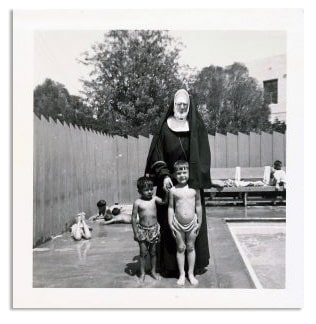 Over the years, the curriculum has evolved in sophistication, but the Sisters' original mission remains the same: providing children with a strong awareness of their faith and a sound academic education. With the guidance of the Sisters of Nazareth and an excellent education, Nazareth students make a difference in the world.