Instrumental Music Program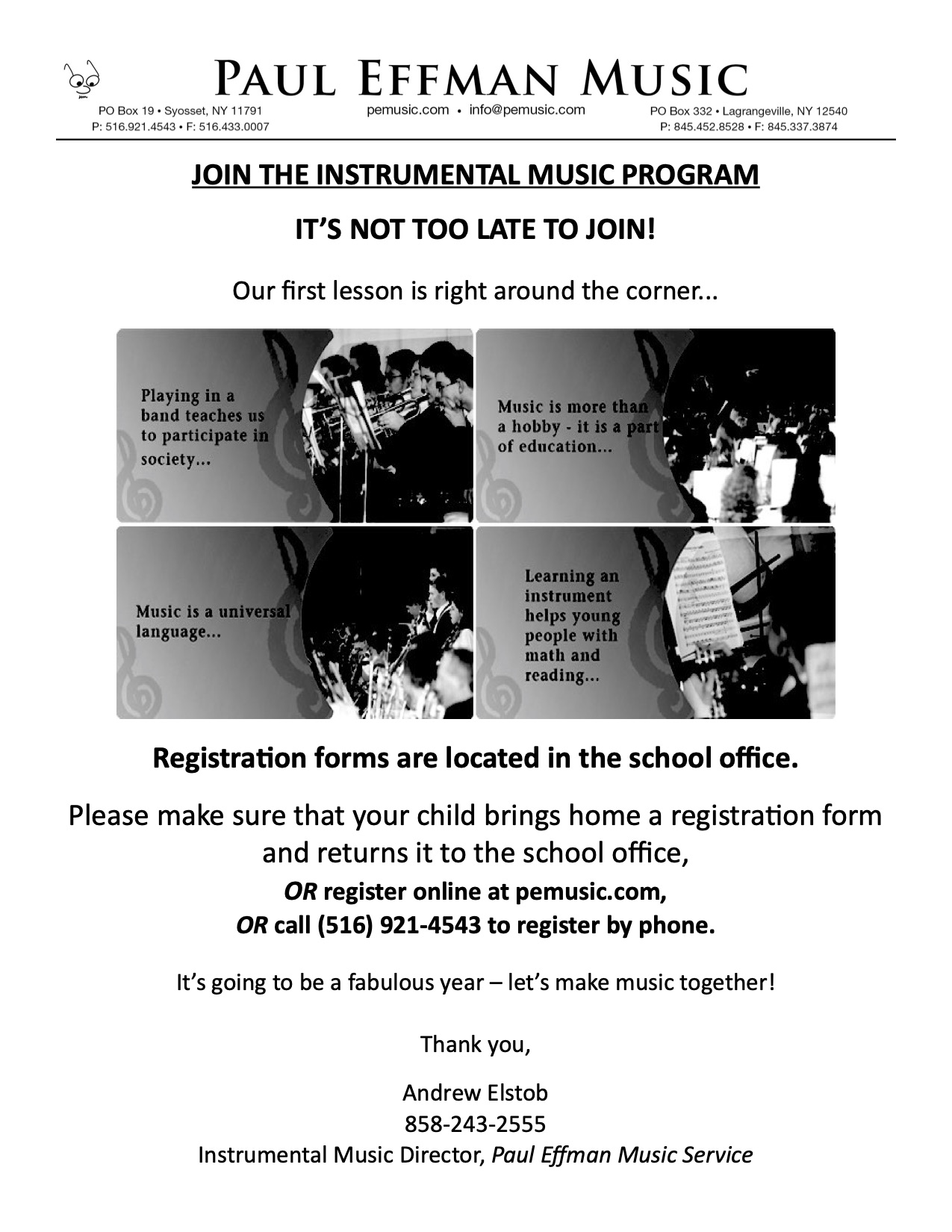 Young people can gain many advantages from participating in music programs beyond simply learning to play an instrument. Being a part of a band or ensemble gives kids important participation and collaboration skills that support their development as contributing members of society.
The study of music is an essential component of education. Young people learn to think critically, be creative, emotionally intelligent, disciplined, learn teamwork, manage time, and have determination. Moreover, music serves as a universal language that transcends cultural barriers. It allows individuals from different backgrounds to connect and communicate through shared melodies and rhythms. This promotes empathy, understanding, and appreciation for diversity among young people.
It's not too late for your student to join the instrumental music program. Registration forms are located in the school office. Please see the Paul Effman Music Program flyer for all the information about registering for the program. Join us! Our first lesson is right around the corner!!